made in New Zealand for New Zealand conditions
PO Box 21041, Edgeware, Christchurch, 8143 New Zealand, Ph: 0800 473 487, ian@tww.co.nz
New Zealand's best tap water drinking fountains and bottle fillers
Ideal for installation indoors in restaurants, gyms & recreational facilities, schools, workplaces, hospitals, & secure institutions

Water and waste plumbed in eliminating the need to refill or change over heavy water cooler bottles; also limits plastic bottle usage from being disposed of into our landfills, our oceans & our environment

Fresh, Clean, Healthy Water

Good for the environment

Good for you

With or without murals

Stainless Steel
Wall Cavity Cup and Bottle Filling Station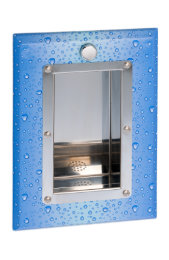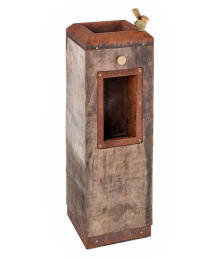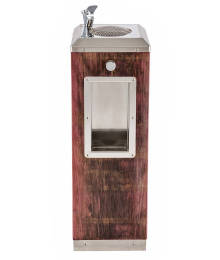 Free Standing Rustic
Wooden Upstand
Corten Steel Bowl
Brass Tapware
1 Drinking Faucet & 1 Bottle Filler
Free Standing Wooden Upstand
Stainless Steel Bowl
Chrome Tapware
1 Drinking Faucet & 1 Bottle Filler
Made From Hardwood
Read More
Read More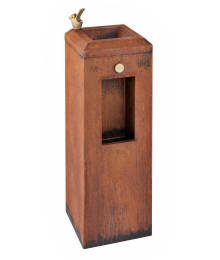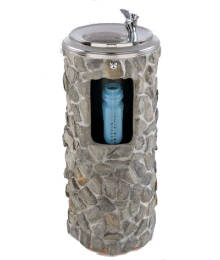 Free Standing Schist Clad
PVC Upstand
Stainless Steel Bowl
Chrome Tapware
1 Drinking Faucet and 1 Bottle Filler
Read More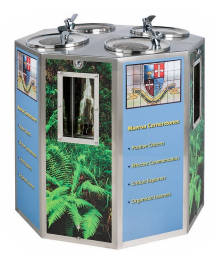 Free Standing Corten Steel Upstand
Corten Steel Brass Tapware
1 Drinking Faucet & 1 Bottle Filler
3 mm Stainless Steel Upstand
4 Drinking Faucets & 4 Bottle Fillers
with mural
Stainless Steel, Corten Steel and Schist Fountains
Read More
Read More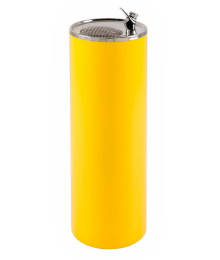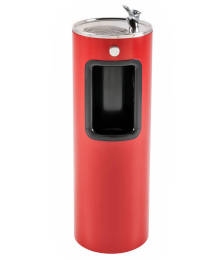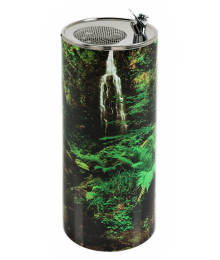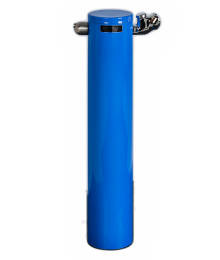 Free Standing, PVC Upstand
1 Drinking Faucet
with Mural Wrap
Free Standing, PVC Upstand
1 Drinking Faucet, 1 Bottle Filler
Mural Options Available
Free Standing, PVC Upstand
1 Drinking Faucet
Mural Options available
Free Standing, PVC Upstand
1 Drinking Faucet and Bottle Filler
Mural Options Available
Read More
Read More
Read More
Read More
Made to deliver potable drinking water to people in locations where it is difficult to easily supply drinking water but existing water and waste connections are accessible. Our innovative design encourages the drinking of clean, healthy, filtered tap water.
Features:
filtration unit

sure flow pump to maintain water pressure

2 hygenic drinking fountains with bowl guards

4 to 6 hygenic bottle filler outlets

self drainage internal drip sump

3mm stainless steel for strength

self contained
Aquataps Mobile Hydration Station
Aquataps Mini Mobile Hydration Station
Similar to em416.44so but made into a mobile unit. This unit is much smaller and lighter than the larger Aquataps Mobile Hydration Station (350kg approx) meaning that they can he towed behind any vehicle with a drawbar.
The trailer drawbar folds up so the Mini Aquataps Mobile Hydration Station can be transported on a pallet.
The Mini Aquataps Mobile Hydration Station comes with 4 water bottle fillers and 3 drinking fountain faucets plus a water filtration system. They require a potable water supply and somewhere for the grey water to be discharged.